Buy the book Pleading for a modern dualism
Do you want to buy the book Neither more nor less, pleading for a modern dualism, by René Lebon?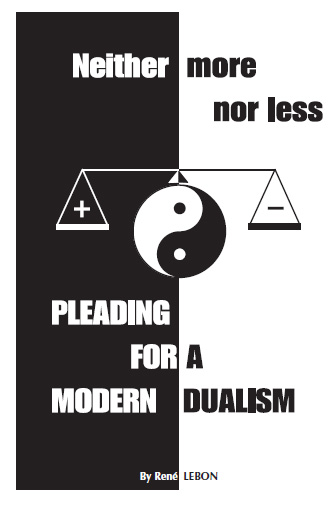 Please contact us through the below form.
There are 2 versions:
paper book Editions Eurofluid for 18 euros
ebook version (pdf) for 9 euros
janvier 2010 /16 x 24 / 244 pages
ISBN 978-2-918876-05-2
Prix indicatif : 18 euros
Prix format pdf : 9 euros
We are also looking for distributors who would like to sell this book.
Do you want to buy this book directly online, a Price Minister account is here for you with a discount.
New item
René Lebon
Editions Eurofluid.